I recently got a call from someone in Massachusetts that had a daughter who was hospitalized and couldn't receive any visitors due to the nature of her illness. She needed a legal document signed so her mother could continue taking care of her life while she was in hospital. The hospital was aware of the need for this documentation but said that they couldn't make any exceptions.
Before virtual notarizations, she would have had no options to get this taken care of.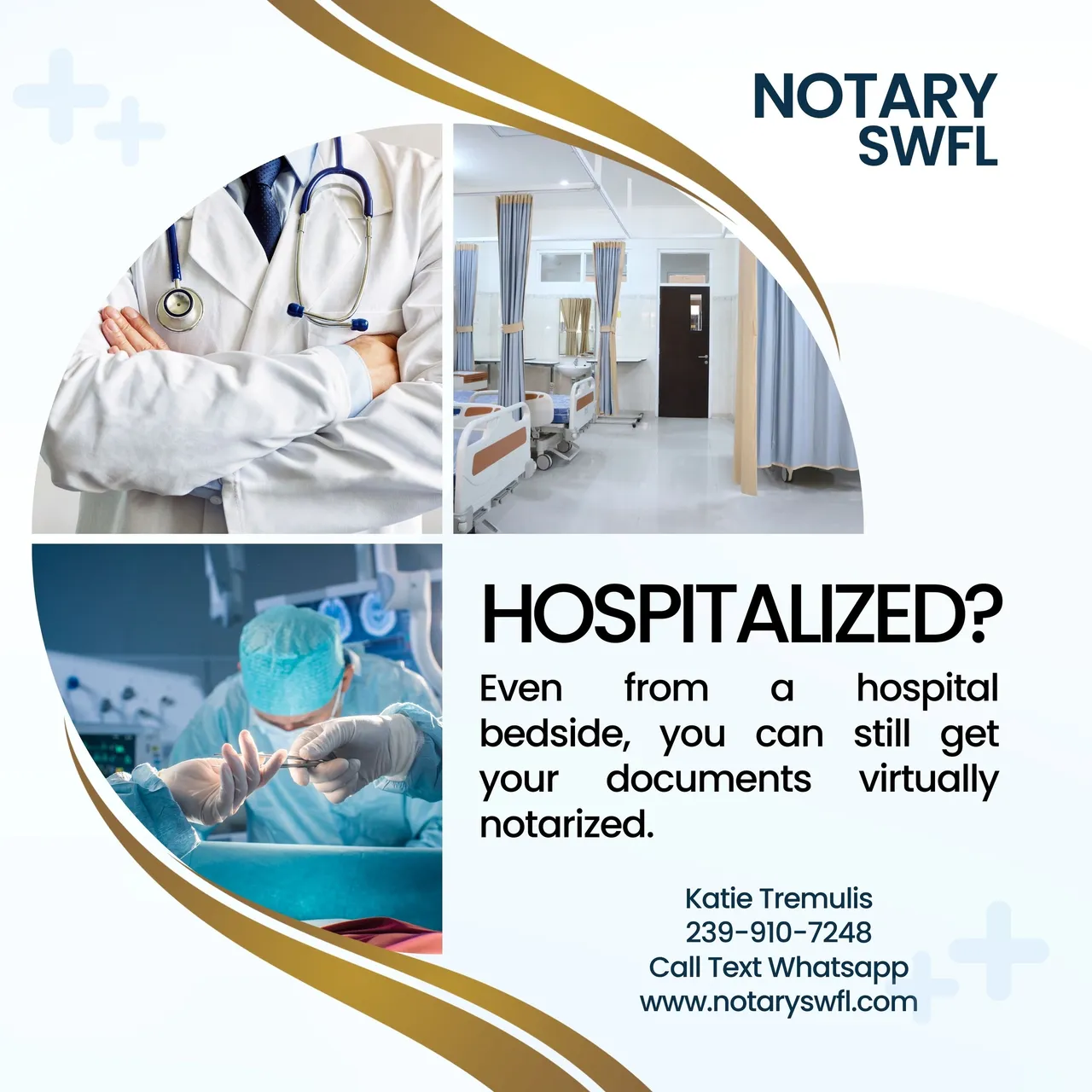 Thankfully while she was googling " notary near me " in a search bar, my name popped up and she gave me a call to see her options. She had never heard of a virtual notary before and wanted to know if this would work for her daughter.
After I explained how all the daughter would need is her smartphone and internet, I could hear the relief in the mother's voice as she asked where to send the PDF.
Within that day, I uploaded the legal document into my secured platform, and we virtually met and got a finalized document.
They both expressed how they wouldn't have known what to do otherwise since the hospital was on a lockdown for visitors. Without the document signed there would have been significant impacts on the daughter's life.
I'm so glad I was able to help. A big part of my job is educating the clients and general public that virtual notarizations even exists and how it works.
The process is very straightforward. After I receive the documents, I look them over and then upload them into one of the secured platforms I partner with. I tag the document in the correct places to indicate where the client needs to sign and send out an invitation link to their email address.
The customer clicks on the link that is sent out by the platform, and I also send out an invitation along with a quick "what to expect" blurb. After following the prompts and uploading verification, we virtually meet in something that is very similar to Zoom. After identifying themselves verbally and getting sworn in, the customer then digitally signs the documents. I describe what I use as Zoom and Docusign combined with a bit of a twist.
The client then receives a PDF version that they can print or email to wherever it respectively needs to go.
If you ever find yourself or a loved one in a similar situation, please don't hesitate to reach out.
Katie Tremulis
239-910-7248